Jackeline Gartrell is the newest member of the Cannington Physiotherapy Staff taking on the role as our Remedial Massage Therapist. Jackie has over ten years' experience and is a qualified Physiotherapist in her home of Brazil. Jackie is available for appointments on Tuesday, Thursday and Saturday.
If you're not sure what a Remedial Massage Therapist does here is a quick summary;
Massage therapy recognises and values the healing properties of touch and is a very safe and non-invasive form of treatment. Massage therapists use a number of different hands-on techniques to diagnose and treat underlying conditions and problems. Treatment focuses on the soft tissues of the body including muscles, tendons, ligaments and fascia to help you perform at your peak.
Each treatment is tailored to the patients' presenting complaints and a treatment plan is devised including appropriate changed in lifestyle, work practice or exercise. Here at Cannington Physiotherapy our Massage therapist works closely with our physiotherapists to gain the best results for each patient.
Cannington Physiotherapy offers 60 minute consultations with our highly trained therapist. During your initial consultation a brief history is taken and full assessment of joint range of motion and muscle length is performed. This enables our therapist to design and implement a specific treatment plan to best suit your individual goals and needs.
If you have any questions or would like to book an appointment with Jackie please click on the link above or call (08) 9351 8737.
October 22, 2017
---
Did you know that GP's refer to Physiotherapists more than any other Health Professional?
Physiotherapists are pretty talented people (even if we do say so ourselves) but despite this a lot of people are unsure when to see a physio or how physiotherapy may help them. Fortunately the Australian Physiotherapy Association has recently developed a website that is designed to help answer these very questions.
Here at Cannington Physiotherapy we thrive on helping people reach their goals and live a happier pain free life. So if you are unsure whether Physiotherapy may be appropriate for you head over to

www.choose.physio
Alternatively if you would prefer to speak directly with one of our therapists you can call Cannington Physiotherapy on (08) 9351 8737
September 17, 2017
---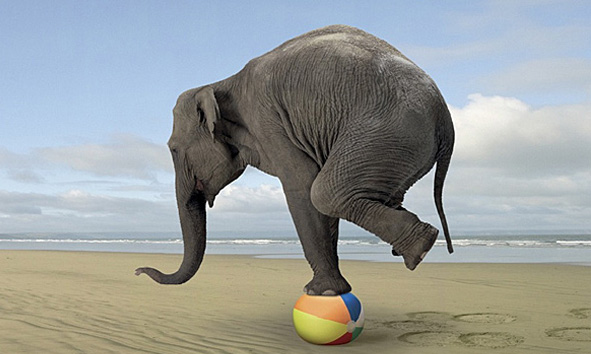 Cannington Physiotherapy would like to welcome you to the first in a series of videos that we will be uploading over the next few months. Each video will be based around a different stretch or exercise. These videos will be found on our homepage, YouTube and Facebook page and we will provide some back ground information here.
Our first topic is Balance and some of you may recognise our balance extraordinaire
Balance is the ability to control your body's position, whether stationary or while moving.
Balance training is often neglected when people are developing their exercise or sporting regime.  This may be because they don't understand the benefits of balance training.
Balance is a key component of fitness, along with strength, endurance, and flexibility. Balance is essential in preventing falls as people age, as well as for every day functional tasks such as reaching up to get something from the cupboard, or walking on uneven ground. In the sporting population, balance is pivotal in attaining the skills used to change direction, maintain a position or complete relevant skills such as kicking a ball.
There are various ways to perform balance exercises. Equipment like a stability ball, BOSU ball, or balance board can be incorporated.
Also don't forget to check back from time to time as we continue to update our videos.
June 21, 2017
---
The AFL season is well and truly under way, unfortunately with every season there are two things we see time and time again:
1. Dubious umpiring decisions and,

2. Hamstring strains.
To avoid starting any arguments between our Eagles and Dockers fans especially after the most recent Derby, let's take the high road and discuss Hamstring Strains.
Hamstring Strains occur when the muscle or tendon is overloaded resulting in tearing of the fibres. Pain is usually sudden and felt in the back of the leg. Swelling and bruising may be present but not always. Depending on the severity of your injury a hamstring strain could mean missing a 1-2 games or upwards of 6 games.
At Cannington Physiotherapy we believe prevention is the best cure and whilst some injuries in sport can't be helped there are ways to reduce your risk. Factors that could contribute to a hamstring strain include:
Not warming up adequately before exercising

Having tight quadriceps muscles that pull your pelvis forward resulting in tightening your hamstrings.

Having weak glutes which forces the hamstring muscles to work harder in an effort to compensate.
Our physiotherapists are all highly trained in identifying injuries and potential risk factors for a wide variety of sporting injuries. So as you embark on another season let us help you perform at your peak and keep you in the game rather than on the bench.
If you would like further information feel free to contact us on (08) 9351 8737 or you can click on the link above and book and appointment with one of our brilliant Physiotherapists.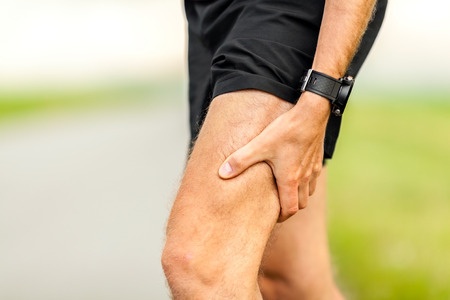 .
April 30, 2017
---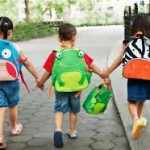 School Bags and Back Pain.
We brought this to your attention a few years ago but we wanted to take a minute to reflect on all the kids heading back to school and what it means for there little bodies.
School is back! Whether you think this is a good thing or a bad thing, we have something for you to consider.
When was the last time you picked up your child's school bag?
It seems every year the amount of books kids need to take to school is increasing and as a result of this extra weight we are beginning to see an increase in childhood back pain. Statics released by the Victorian Government have suggested that around 70% of Australian school children may suffer back pain from carrying to heavy schoolbags and poor lifting techniques. Risks include muscle strains and a gradual change of spinal position all of which can linger into adulthood.
There are lots of different ways to minimise the amount of stress on these little spines, having the right bag is one thing but making sure it has been adjusted specifically to fit your child is just as important. What works for one does not work for all.
Here at Cannington Physiotherapy our physiotherapist are all too familiar with back pain and how it can affect people in all stages of the lifespan. If your child is complaining of back pain why not bring them down with their school bag and we will happily assess the type of bag, lifting technique and provide ways to help minimise and relieve the pain.
Call 9351 8737 to speak with our friendly staff for more information
February 4, 2017
---
Injury Prevention Tip: Posture in the Office
Good head, neck and back posture is extremely important in the reduction and prevention of work-related pain and injury. Admittedly, most of us all sit with poor posture at some point. However, it is when the person adopts a poor position for an extended period of time, day in and day out, that it becomes a problem.
Do you suffer from any of these in the office…?
Headaches
Sharp neck pain and muscle spasm
'Locked Neck'
Aching between the shoulder blades
Lower back pain and stiffness
Muscle tightness and knots in the 'Traps'
Disc injuries
If you do, it could be coming from the posture you are in right now!
A lot of people know they have poor posture, but lack the knowledge of what to do about it and what posture they should be in. Some of the time, the main cause is the set-up of the computer, the mouse, the keyboard, or the type of chair, forcing the person to sit in a poor posture to see the computer screen or to use the keyboard and mouse. Other times it is a lack of strength in the back muscles. But mostly it is a lack of good discipline and maintenance of correcting your posture when it slips during the day.
Our Physiotherapists are the experts in office posture and can advise you on correct layout of your workstation, as well as prescribing you a great program of exercises that you can do at home or in the gym to help you strengthen your spinal and scapular muscles. They are also at hand for treatment of any pain that you suffer that is not going away and can advise you on further massage or Dry Needling therapy that you may need.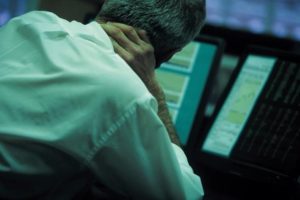 November 15, 2016
---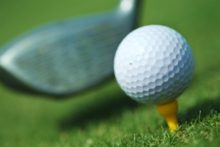 Golf is usually considered a benign and injury free activity, especially compared to sports such as AFL, running and surfing. However a recent investigation of golfing injuries makes for interesting reading.
A survey of 522 female golfers in the Victorian pennants competition was completed by investigators from the Journal of Science Medicine and Sport, their findings were as follows:
• More than 1/3 of the participants had sustained a golfing injury in the previous 12 months.
• The lower back was the most commonly injured area.
• The most common self-reported mechanism of injury was overuse followed by technical error.
• Of the 184 injuries reported, 154 required treatment by a health professional with Physiotherapists the most consulted group.
• Performance was affected in 78.9% of players with 69.7% of injured golfers missing games or practice due to injury.
If you want to minimise your risk of injury why not make Cannington Physiotherapy your 19th hole and let one of our therapists complete an assessment of your strengths and weakness to minimise your risk of injury.
September 27, 2016
---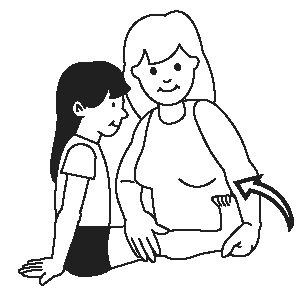 How often have you heard your child complaining of a sore back, aching knees or painful shoulders or feet? Whilst most aches and pains may not be serious, it's easy to forget that kids aren't unbreakable!
Kids are balls of energy and with all the running and playing our kids actually do, some of these aches and pains can lead to problems later in life.
The fact is many childhood aches and pains can be easily identified and corrected with some simple modifications such as new shoes, orthotics or back-packs. Also the addition of simple exercises and stretches can dramatically improve their pain.
At Cannington Physiotherapy we can assess the needs of your child in relation to their pain and can tailor a specific program to help get the spring back into their step. So why not take advantage of the school holidays and bring your child into to see one of our highly skilled physiotherapists.
If you would like to know more call 9351 8737 and one of our lovely staff members will answer all your questions. Alternatively if you would like to book an appointment you can do so by calling or by clicking the link on top of this page.
June 30, 2016
---
Cannington Physiotherapy would like to help our athletes keep playing for longer.
The Success of Netball Australia's KNEE program has brought to light the importance of improving how much stress we place on our knees when playing sport.
Unfortunately some injuries are bound to happen but we believe with certain exercises and a better understanding you can reduce your risk of sitting on the sidelines, for example; are you aware that wearing new shoes when playing netball actually increases your risk of tearing your ACL?
To help break down your risk of a lower limb injury, Cannington Physio is offering Knee Injury Risk Assessments. The assessment will take you through a number of tests to help identify and reduce any potential risk factors.
Whether your play Netball, Football or Lawn Bowls, understanding your strengths and weaknesses will help you perform at your peak.
If you would like to know more, please call and speak with one of our lovely staff members on 9351 8737.
May 27, 2016
---

Here at Cannington Physiotherapy we are passionate about our Netball!
Cannington Physiotherapy has been sponsoring the Demons' State League Netball Club for 17 years and many of our staff play Netball. As a result we see a lot of Netballers coming through our door.
Recently the staff here sat down to review Netball Australia's KNEE program. This program is designed to reduce the risk of knee injuries in Netballers from juniors right up to the elite level.
We love this program and think it is a must read for all our Netballers so make sure you click on the link below.
Also stay tuned for news of how Cannington Physiotherapy will be taking prevention to a new level.
May 9, 2016
---
← Older posts
Newer posts →