View our Massage Flyer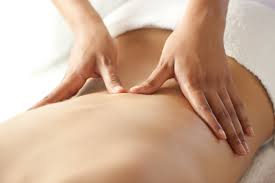 Massage therapy recognises and values the healing properties of touch and is a very safe and non-invasive form of treatment. Massage therapists use a number of different hands-on techniques to diagnose and treat underlying conditions and problems. Treatment focuses on the soft tissues of the body including muscles, tendons, ligaments and fascia to help you perform at your peak.
Each treatment is tailored to the patients' presenting complaints and a treatment plan is devised including appropriate changed in lifestyle, work practice or exercise. Here at Cannington Physiotherapy our Massage therapist works closely with our physiotherapists to gain the best results for each patient.
Cannington Physiotherapy offers 60 minute consultations with our highly trained therapist. During your initial consultation a brief history is taken and full assessment of joint range of motion and muscle length is performed. This enables our therapist to design and implement a specific treatment plan to best suit your individual goals and needs.
Examples of some treatment techniques include:
• Soft and deep tissue treatment
• Trigger point release
• Cross-fiber friction
• Mobilisation
• Muscle energy techniques
Availability
Tuesday and Thursday and Saturday's
Cancellation Policy.
We require 8 hours notice to cancel or re-schedule an appointment. If less than 8 hours is not given, you will be charged 50% of the appointment cost. If you do not attend a session without providing notice you will be charged the full fee.