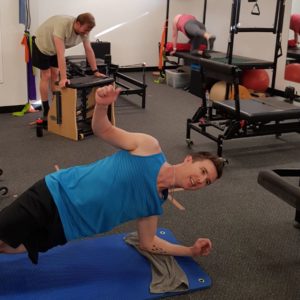 At Cannington Physiotherapy we have recently introduced a group fitness style "Circuit Pilates" class. These classes are designed for intermediate & advanced participants and we can cater for up to 6 participants per session. The circuit incorporates the use of Pilates equipment and each session is 45minutes in duration.
Circuit Pilates Class is held on Saturdays at 7:30
As per our Physio Exercise Sessions, all clients require an initial assessment with a Physiotherapist to discuss your history, goals and suitability. To book your assessment or to claim a spot in the class please call 9351 8737.
These classes cannot be claimed with private health insurance.