The wellbeing of our patients and staff is always our top priority.
We wanted to personally reach out and share a few of the steps we're taking to maintain your wellbeing when attending Cannington Physio.
We have worked closely with WA Health Department and the Australian Physiotherapy Association (APA) to ensure we are going above and beyond their expectations.
Our company policies on hygiene have been upgraded to reflect the current pandemic we are facing.  These are the changes we have made to reassure you that you can attend your physiotherapy appointment with confidence:
Patients and staff who are unwell will not be permitted to enter the premises (We will be waiving cancellation fees for sickness)
Patients are welcome to wait in their car prior to their appointment, then reception can phone when the therapist is ready.
We are asking you to bring your own towels as bed covers will no longer be used.
On arrival, all patients will be directed to use hand washing facilities, and sorry no magazines for a while.
All beds and chair handles will be sterilised between patients.
We have replaced the normal face sheets with face shields (see picture below) and disposable paper sheets on pillows.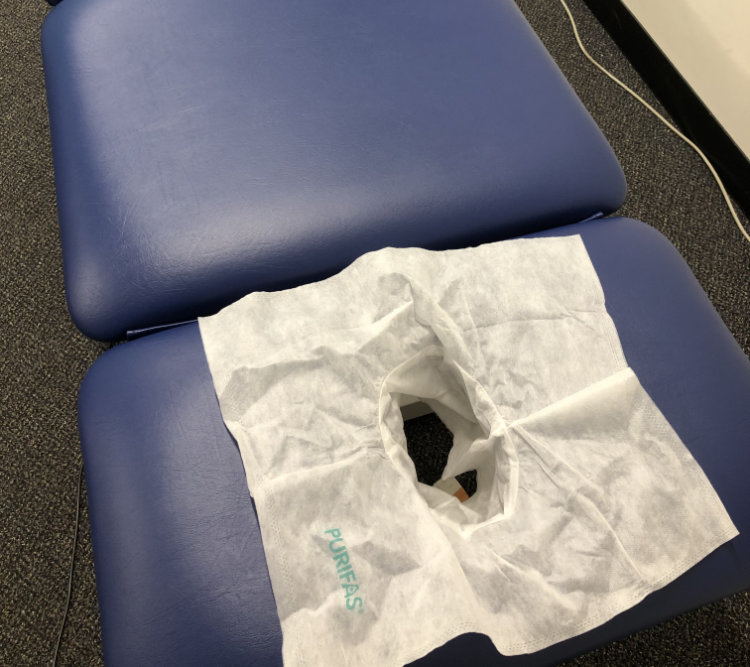 We're continuing to monitor the COVID-19 situation, so keep an eye out for further updates from us, or you can visit The WA Health Department Website:  https://ww2.health.wa.gov.au/
 
Thank you for your ongoing support of Cannington Physiotherapy, we look forward to welcoming you in soon.