Many people have heard the word 'Hydrotherapy' but don't really know what it involves.
Hydrotherapy is a form of exercise and treatment within heated water, which can help to reduce muscle tension and improve range of motion. It is especially useful in the early stages of injury where land based exercise can be too irritable.
Hydrotherapy is tailored to each individual's requirements and can be progressed using a variety of equipment, such as floats, to add an extra challenge and build strength.
Hydrotherapy has been proven to be beneficial for a wide range of conditions, including:
Lower back pain
Arthritis
Chronic Fatigue and Fibromyalgia
Following Joint surgery (such as a knee replacement)
Lung conditions such as COPD
Another major benefit of hydrotherapy is that the pool is a safe environment to challenge balance and reduce the risk of falls. There is always Physiotherapist with you in the water to make sure you are safe and to help you with technique. You do not have to worry if you are unable to swim, as the pool is shallow so you can exercise well within your depth.
Prior to your first hydrotherapy class. you will need a consultation at the clinic with your physio who will assess you , and help you develop goals for Hydrotherapy.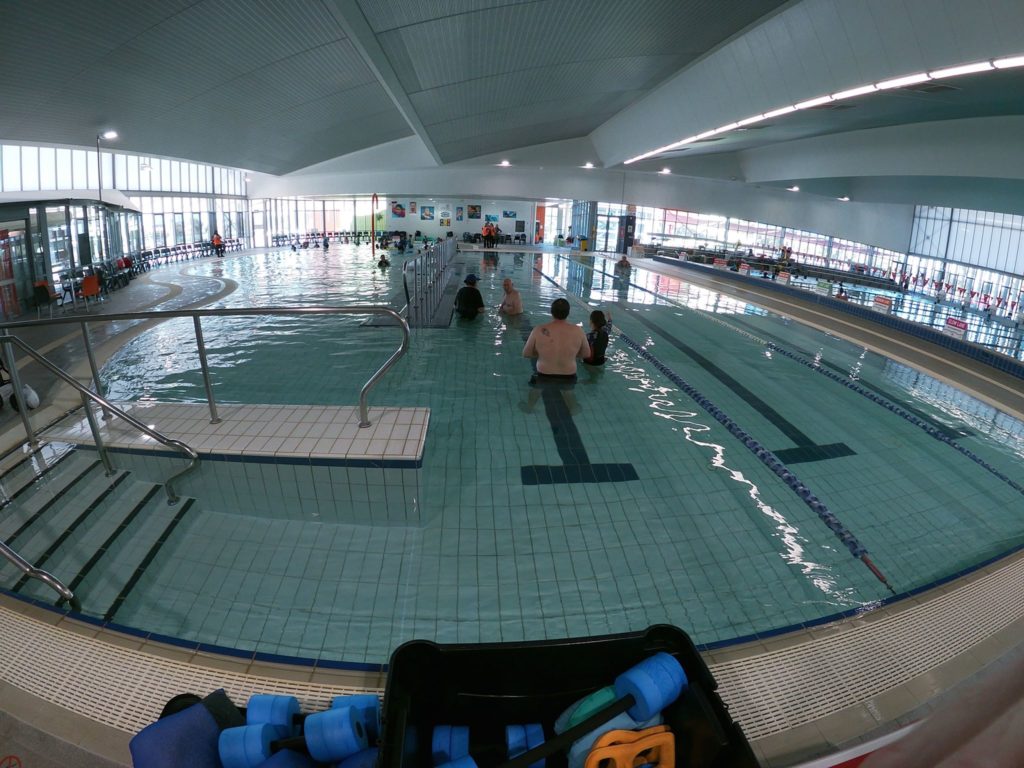 At Cannington Physiotherapy we offer two Hydrotherapy sessions each week. These are run on a Monday and Thursday from 12.30pm-1.30pm at Cannington Leisureplex, which is located just down the road from our clinic, on Wharf Street.
With summer just around the corner, the pool is a great place to escape the heat and work on your rehabilitation goals at the same time. Don't hesitate to get in touch with our Physio team if you would like to join us!