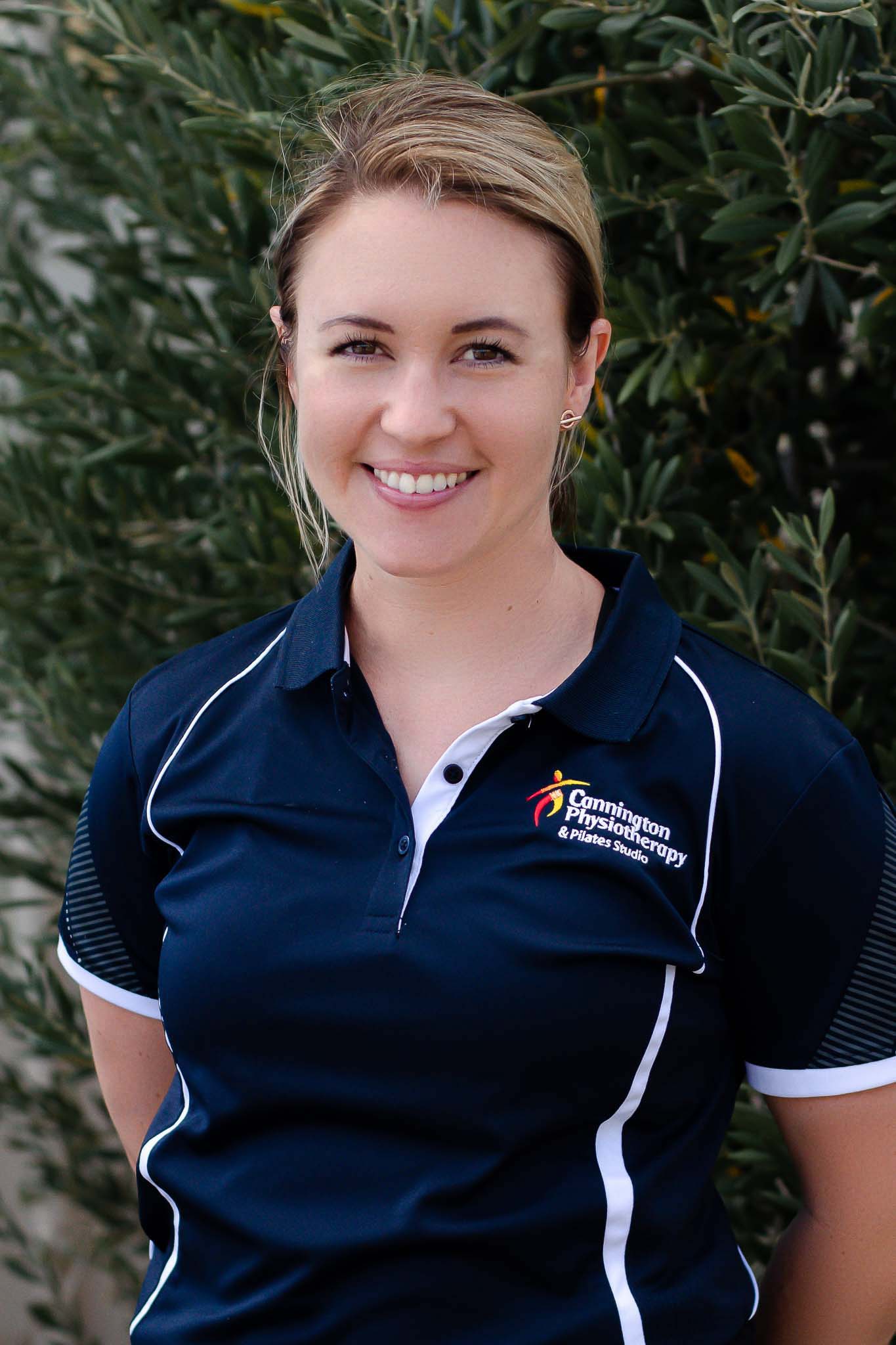 Jenna graduated from Notre Dame University in 2010 and has spent the last 6 of her 10 years in private practice at Cannington Physiotherapy. She completed an extensive Pilates Instructor Training Program (500hours) in 2011 as well as competing courses in 'Training the Female Athlete', the 'FitRight' instructors course for exercise considerations in pregnancy and post-natally and a strength and conditioning course for physiotherapists.
Jenna enjoys treating all musculoskeletal conditions as well as dance and sporting injuries. She has an interest in Women's Health and does screening assessments with Real Time Ultrasound for some Women's Health conditions. She is qualified to perform dry needling. She takes the Physio Exercise Sessions (PES) at Cannington Physiotherapy and enjoys teaching these sessions as well as participating in external Pilates classes. Jenna also runs the ongoing PES education and training for other staff here at Cannington Physiotherapy.
Outside of work, Jenna enjoys F45 classes, walking her boxer Tilly and weekend getaways down south!