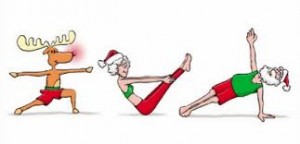 Christmas is almost here and on behalf of everyone here at Cannington Physiotherapy we would like to wish you a Very Merry Christmas and Happy New Year!
Its business here as usual over Christmas with a few exceptions so take a second to look at our Christmas Opening hours below.
22nd December 7am – 7pm
23rd December 7am-7pm
24th December 7am – 1pm
25th December CLOSED
26th December CLOSED
27th December 8am-2:30pm
29th December 7am-7pm
30th December 7am – 7pm
31st December 7am – 1pm
1st January CLOSED
2nd January 7am-6:30pm
3rd January 8am-2:30pm
We look forward to seeing you all happy and healthy in 2015!