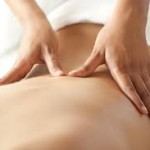 Kneading to Relax? Come in and visit Noelle our resident Remedial Massage Therapist.
Noelle Casey is a highly trained Massage Therapist and will be joining us here at Cannington Physiotherapy. Noelle will be working closely with our Physiotherapists so returning patients to Cannington Physiotherapy will experience the same high quality of service you've come to expect.
Starting from the 11 March 2014, One hour appointments will be available Tuesdays, Thursdays and alternative Friday and Saturday mornings.
Why not give us a call and have a chat to one of our friendly staff members about how Noelle can help with your sore, tired muscles today on 9351 8737