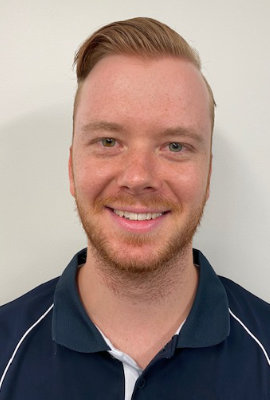 Kieren has always had a passion for healthcare and rehabilitation, which ultimately led to him pursuing a career as a physiotherapist. Through the use of hands on manual therapy, dry needling and exercise rehabilitation Kieren strives to achieve the best outcome for his patients and to assist them to achieve their personal goals.
Kieren has a particular interest in treating sporting injuries, and knee and ankle injuries. This interest stems from his experience as the physiotherapist for the Southside Demons State Netball club. Kieren is also a Netball Australia endorsed netball knee program provider.
Outside of work Kieren enjoys traveling, keeping fit through swimming and social sports, and spending time at the beach.