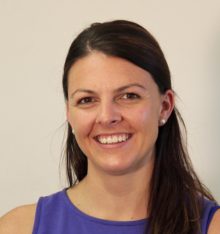 Kelsey Baptist
Kelsey graduated from Physiotherapy at The University of Notre Dame in 2010. She started working at Cannington Physiotherapy in 2007 during her studies. She is one of our experienced Physio Exercise Instructors and works with the Demons State League netball squad for injury prevention and management.
Kelsey continues to play netball at Southern Districts and has had experience with many types of musculoskeletal conditions including sporting injuries and neck/back pain. Kelsey also performs pre-employment screening assessments.
Kelsey uses her Pilates background to assist with functional rehabilitation for sporting, motor vehicle and worker's compensation injuries. She performs dry needling and has completed further training in the Mulligan's manual therapy techniques.
---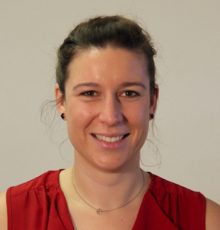 Ilena O' Driscoll
Ilena completed her Bachelor of Physiotherapy degree in Trinity College, Dublin, Ireland in 2008. Ilena begun treating at Cannington Physiotherapy in 2012 after moving across from New Zealand where she worked for 3 years in both the Hospital and private sectors. Her work in New Zealand provided the opportunity to work closely with a number of orthopaedic specialists giving her a unique perspective on post-operative rehabilitation. She has continued to build on her knowledge recently completing her Post Graduate Diploma in Manual Therapy here in Perth and is currently affiliated with the Australian Physiotherapy Association. Ilena is competent with dry needling and regularly uses this as a part of her physiotherapy treatment.
Ilena has a strong interest in sporting, post-operative and workplace rehabilitation. Away from work Ilena enjoys all outdoor activities, particularly running, having competed in 2 half marathons as well as being an avid traveller.
---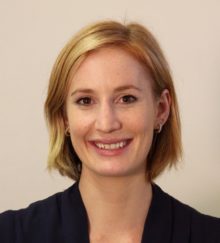 Jessica Chilvers
Jessica is a physiotherapist from the University of Notre Dame. During her time at university she worked as a sports trainer at Palmyra Rugby Club. Jessica has experience working in both private practice and with sport clubs. Since working as a physiotherapist Jess has formed particular interest in Bowen Therapy, specifically neurostructural integration technique (a form of alternative soft tissue therapy). Jess regularly uses acupuncture as a part of her physiotherapy treatment. Jess is one of our clinical Pilates instructors having undertaken Pilates classes herself for many years and experiencing the benefit of it first-hand. Her general interests include scuba diving, relaxing at the beach, waterpolo and swimming.
---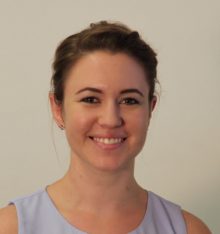 Jenna Basile
Jenna graduated from Notre Dame University in 2010. She completed an extensive Pilates Instructor Training Program (500hours). She has also completed a Level One Mat Pilates course under the Pilates Institute of Australasia. Jenna previously worked as a sports trainer and Physiotherapist for the Palmyra Rugby Club and also did regular massage for the Perth Wildcats basketball team from 2009-12.
Jenna has an interest in musculoskeletal physiotherapy as well as dance and sporting injuries and she is qualified to perform dry needling. She is a Physio Exercise Instructor and enjoys teaching classes and also participates in elite Pilates Reformer classes. Other interests include dance and netball and watching the footy!
---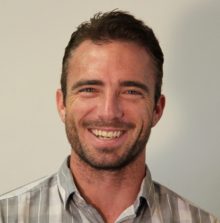 Dean Nelson
Dean joins the team after completing his studies in both exercise rehabilitation and physiotherapy. He has worked in several different areas ranging from sporting injuries to workplace injuries and post-surgical rehabilitation. After working with multiple local sporting clubs, Dean has developed a special interest in knee and ankle injuries and sports specific rehabilitation. Dean is another clinician who makes use of Dry Needling to assist in the treatment of his patients.
Dean plays both cricket and football and enjoys watching just about any other sport. If he isn't in the clinic there's a fair chance he's out playing sport or fishing.
---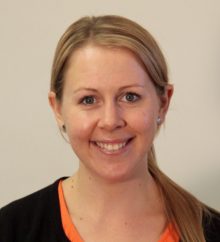 Emma Nelson
Emma completed a bachelor of physiotherapy at Charles Sturt University in Albury, NSW in 2010. She then gained experience in both the public and private sectors around the Melbourne and Geelong regions before making the move over to Western Australia.
Emma has a particular interest in treating sporting injuries and has recently completed her post-graduate certificate in Sports Physiotherapy. Emma has experience working with a variety of sporting teams and athletes, previously working with the WAFL as a sports trainer for the Perth Demons football club and currently working with the Coastal Sharks State League netball squad.
Emma also works as a part of the clinics Physio Exercise team, she is qualified in dry needling and is a member of the Australian Physiotherapy Association. In her spare time Emma enjoys playing netball, spending time with friends and family and loves going to the beach.
---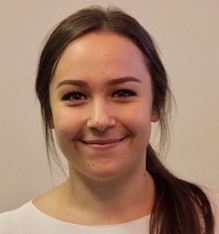 Marina Torres
Marina moved to Australia in 2006 after growing up in Brazil and Spain, hence she speaks both Portuguese and Spanish. She graduated from Curtin University with a Bachelor of Physiotherapy and started working at Cannington Physiotherapy in early 2018. Marina has previously worked as a massage therapist and enjoys using soft tissue release techniques as part of her treatment.
Away from work, Marina competes in Brazilian Jiu Jitsu and trains in Muay Thai. She uses her knowledge of full-contact sports in developing programs for both injury rehabilitation and prevention.
---
Jenna Price
Jenna has a particular interest in treating musculoskeletal injuries, particularly spinal and cervicogenic headaches. Jenna's true passion is sports specific rehabilitation which she developed whilst working as a sports trainer with Inglewood Soccer Club whilst studying. Jenna's diverse background allows her to treat injuries with a holistic approach including soft tissue/trigger point release, joint mobilisation and functional strength retraining.
Jenna completed her Masters in Physiotherapy in 2012, bringing with her a wealth of experience having completed two further degrees in Exercise Science and Exercise Rehabilitation. Jenna has previously worked in Canada and Australia as an Exercise Physiologist and Physiotherapist in both hospital and community based settings.
Jenna recently gained qualification in Dry Needling and is making use of this in the management of her patients.
Outside of the clinic Jenna has an active lifestyle enjoying all outdoor activities, participating in Pilates herself, dance, netball as well as being an avid traveller.
---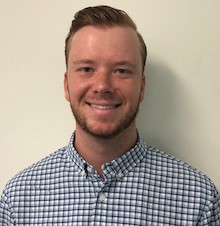 Kieren Hill
Kieren has always had a passion for healthcare and rehabilitation, which ultimately led to him pursuing a career as a physiotherapist. Through the use of hands on manual therapy and exercise rehabilitation Kieren strives to achieve the best outcome for his patients and to assist them to achieve their personal goals.
Kieren completed his Bachelor of Physiotherapy at Curtin University, which reinforced his particular interest in treating low back pain and lower limb injuries. He also has a keen interest in sports based rehabilitation, having been a sports trainer for state league soccer clubs in Perth.
Outside of work Kieren enjoys travelling, keeping fit through swimming and social sports, and spending time at the beach.
---
Cameron Cody
Cameron completed his physiotherapy degree at Curtin university to couple a degree in exercise and health from UWA.
Cameron has a passion for treating back pain and sports injury rehabilitation, having worked with the Subiaco football club and WA masters hockey teams. Cameron utilises exercise rehabilitation, dry needling and manual therapy techniques to aid patients to achive their goals.
Out side of work Cameron enjoys running, fishing, ice hockey and heading down south to spend time with his family.
---
Azusa Omori
Azusa is a qualified remedial massage therapist with three years' experience. She is Australian trained and originates from Japan. Azu uses a range of massage techniques depending on the client's preference and condition. These include Swedish massage, deep tissue massage, lymphatic drainage, trigger point therapy, sports massage, myofascial release and pregnancy massage. Azu is passionate about ensuring that her patients are pain-free and moving better upon leaving their consultations. Azu is enthusiastic in making sure all her patients are relaxed and reassured throughout all their treatment sessions.
Azu is a member of the Association of Massage and Myotherapy Australia and is registered with private health funds.
---
Jackeline Gartrell
Jackeline has been practising as a Remedial Massage Therapist since 2007, qualified as a Physiotherapist in Brazil before coming to Australia. Her qualifications cover Remedial Massage, Trigger Point Therapy, Sports Massage, Deep Tissue Massage, Relaxation Massage and Lymphatic Draining (including pregnancy). She hopes to help her clients not only with their pain, but with a greater understanding of the body, posture and its functions as well.
---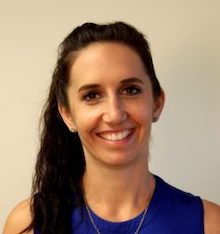 Clare Knight
Clare enjoys treating a wide variety of musculoskeletal injuries, using her dry needling and Pilates experience to compliment hands on therapy. Clare participates in Pilates classes herself and enjoys running and spending quality time with her young family.
In her spare time, Jackeline is a keen runner, enjoys listening to music and reading.
Clare returned to Cannington Physiotherapy in 2016 after having time off to start her own family. Clare graduated from Curtin University in 2007 and began working at Cannington initially in 2008. Clare has completed two dry needling courses and is also one of our Pilates instructors.
---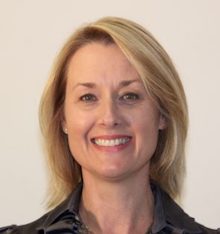 Ida Woodland
Our senior physiotherapist and co-principal, Ida Woodland, completed her physiotherapy degree in 1991 with a distinction+. Ida has over 20 years of private practice experience, and has been affiliated with Cannington Physiotherapy practice since 1995.
Ida has an extensive musculoskeletal expertise for patients with back and neck problems. She is especially interested in deep myofascial release. Ida is a Physio Exercise Instructor with a strong Pilates background and enjoys participating in Pilates herself as well as advising strengthening exercises for patient rehabilitation. Having spent part of her childhood in Croatia, Ida speaks Croatian as well as some Italian.
---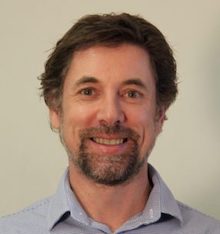 Ian Taunt
Senior physiotherapist and co-principal, Ian Taunt, continued his physiotherapy study and completed a Masters in Manipulative Physiotherapy at the University of Western Australia in 2006. He has many years of private practice experience and treats a wide range of musculoskeletal disorders. He has a major clinical interest in the management of spinal and shoulder disorders.
Ian is involved in occupational and corporate health and provides on-site physiotherapy for various companies. He has fostered close working relationships with corporate clients to instigate appropriate functional capacity assessments ensuring good employment retention rates and minimal work related injuries. Ian has also worked closely with state level sports teams. Ian is affiliated with various professional bodes including the Australian Physiotherapy Association, Active Physiotherapy Group and the Physiotherapy Board of Australia.